Our Nursery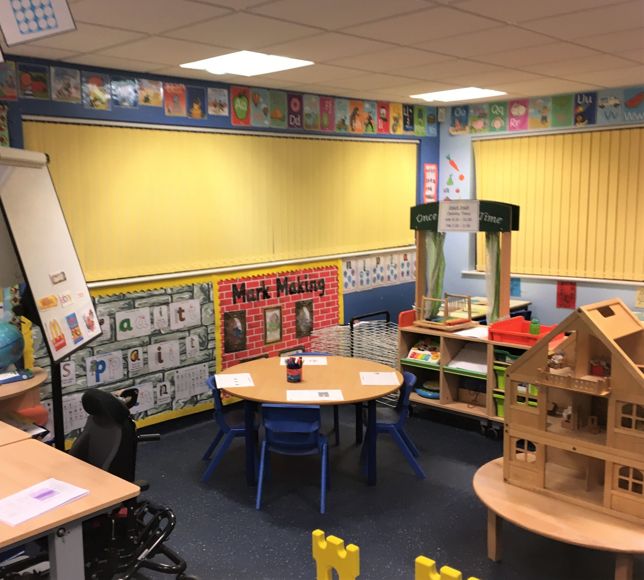 Belmont Castle Academy
Nursery
Our nursery class is led by a fully trained teacher and additional qualified staff.We currently offer nursery places to children aged between 3-4 (eligible from the term after they turn 3 years).
Morning sessions are from 8.30am to 11.30am
Afternoon sessions are from 12.10pm to 3.10pm
Ofsted have awarded our Academy a Good rating
We are able to offer 30 hours nursery places from 8.30am to 3.10pm to parents eligible to 30 hours funding. Non-eligible parents who would like a 30 hours place can pay the school directly at a cost of £64 per week. Children will be able to purchase a school dinner or bring in a packed lunch.
"we provide a rich and safe environment"
Children are required to wear a simple uniform, details of which can be found below.
We are committed to preparing your child for the next phase of their education through child centred learning with a curriculum based focus. Children enjoy a fully resourced enclosed outside area. Snacks of fresh fruit are provided with milk and water on a daily basis. Changing facilities are available.
"pupils are well prepared for the future"
Parents are encouraged to come along to the Nursery Graduation, held in the main school each year.
"the atmosphere in the school is one of harmony"
Please click on the link below for a virtual tour of our nursery facilities.
Please call the school on 01375 373601 or email receptionist@belmontcastleacademy.org for more information and to register your interest.
For more information on eligibility for 30 hours funding,
please visit the government website:
https://www.childcarechoices.gov.uk/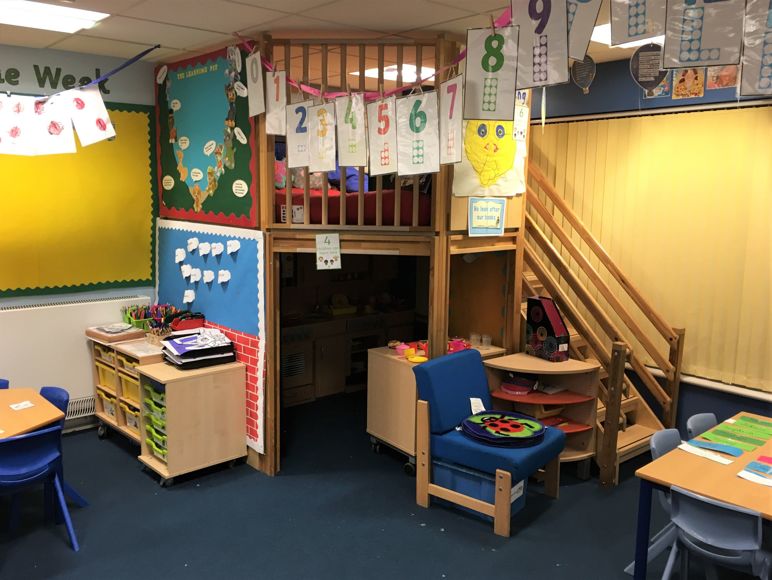 Nursery Uniform
All children attending Belmont Castle Academy's Nursery will be expected to wear appropriate uniform at all times. This is to allow us to identify the children and to make them part of the school community.
The Nursery uniform for Boys and Girls is as follows:-
Boys
Winter Uniform: White polo shirt, Grey V Neck Jumper/Cardigan,
Grey Track Suit Bottoms
Summer Uniform: White polo shirt, Grey V Neck Jumper/Cardigan, Grey Track Suit Bottoms/Shorts
Footwear: Black trainers or black sensible shoes
Girls
Winter Uniform: White polo shirt, Grey V Neck Jumper/Cardigan, Grey Track Suit Bottoms
Summer Uniform: White polo shirt, Grey V Neck Jumper/Cardigan, Grey Track Suit Bottoms, Purple or Yellow check dresses
Footwear: Black trainers or black sensible shoes
PE Bag: Navy, Purple or Yellow (for change of clothes)
(Purchase from the school office) Cost £3.50
Summer Uniform: September – October
Winter Uniform: November – February
Summer Uniform: March – July
Logo Uniform can be purchased from either:
Sue's Schoolwear:

or

57/59 Clarence Road,

Grays, Essex,

RM17 6QJ